We take pride in our Eastern Market Community Kitchen in Shed 5. It is the home to an ever-changing group of small food business owners through the Detroit Kitchen Connect program and is crucial towards our mission of being an inclusive regional food hub.
The other way we activate this kitchen is through our cooking classes and demonstrations. You can find full information below about kids and adult cooking classes throughout this summer, upcoming demonstrations during our Saturday Markets, and recipes from past demonstrations held in our space!
Cooking Classes
KIDS HOLIDAY COOKING CLASSES - SOLD OUT!
Saturday, December 2 - 10:00am - Quick Breads
Saturday, December 2 - 1:00pm - Quick Breads
Saturday, December 9 - 10:00am - Cookies
Saturday, December 9 - 1:00pm - Cookies
Saturday, December 16 - 10:00am - Fudge
Saturday, December 16 - 1:00pm - Fudge
Saturday, December 23 - 10:00am - Tarts
Saturday, December 23 - 1:00pm - Tarts
Check back in 2018 for more information on cooking classes for kids and adults!
We also have exclusive cooking classes year-round for our Friends of Eastern Market. Find out more about becoming a Friend today.

Give Back to Eastern Market
Our work as a nonprofit includes managing the public market and operating programs to strengthen Metro Detroit's food sector. We operate programs that increase access to healthy food and incubate and accelerate the growth of food businesses. Donate today & become a Friend of Eastern Market!
DONATE
Host your event with us!
Whether you are having a corporate party, wedding, family reunion, business meeting, media event, or numerous other occasions, Eastern Market's historic setting is the perfect venue for any type of event! View our new event brochure, submit an inquiry form, and more to get your event started.
Host Your Event
Holiday Markets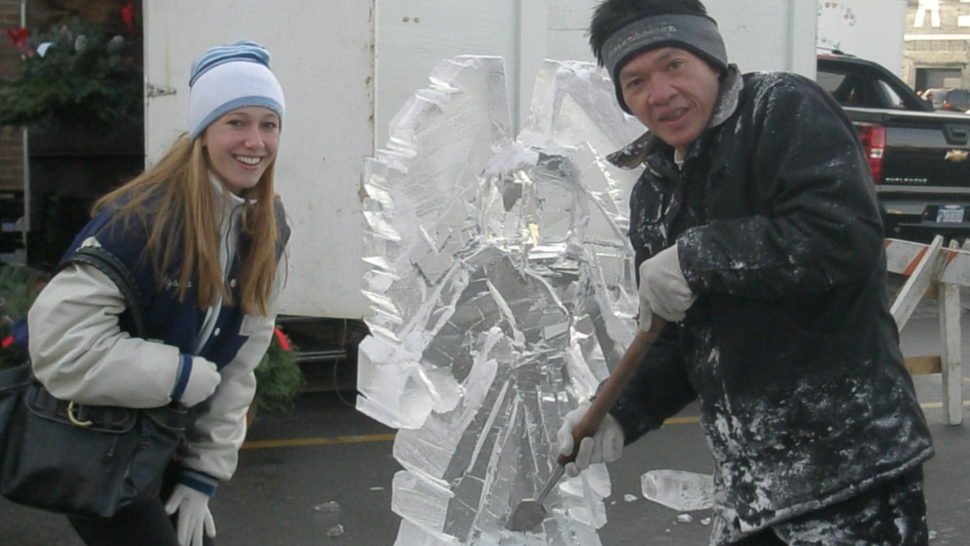 Our Tuesday holiday markets will feature foods your holiday meals and our Sunday holiday markets will feature trees, carolers, & a wonderful selection of locally sourced gifts.

Holiday Markets: Tues. 11/21 & 12/19,
Sunday 11/26, 12/3, 12/10, & 12/17
Santa will be at the market on Saturday, 12/9 & Sunday 12/10 - more info here!
Learn More