Relative to our other markets, our wholesale market is easy to miss but it is arguably one of our most valuable assets towards supporting our local food businesses. Our wholesale vendors offer whatever you need for your restaurant, store, stand, or event. This market is open to businesses and consumers alike looking to buy in bulk.
Every Monday - Friday, April - November
Flowers (April - June)
Produce (June - November)
Midnight – 6am
2934 Russell Street
Detroit, MI 48207
GROW Eastern Market
GROW Eastern Market (GEM) is Detroit's locavore wholesale connection. The mission of GEM is to increase access to local produce by brokering farm-to-fork relationships with institutional buyers (chefs, restaurants, schools, grocery stores and other wholesale markets) to create and expand new market channels for Michigan's small and emerging growers. We like to think of GEM as: DIRT. DOCK. DOOR. We start with locally grown and harvested fresh foods from Michigan farms, they are brought to our loading docks, and finally to your chef's door… delicious!
For more information, visit GEM's website.
Welcome Center Hours
Stop in to ask a question, get maps and recipes, or present your Bridge Card to receive tokens accepted at many vendors under the sheds.


Saturday 7am-4pm (year-round)
Tuesday 9am-3pm (June-Sept.)
Sunday 10am-4pm (June-Sept.)
District shops and restaurants are open after shed hours. Check our directory for specifics.

1445 Adelaide, Detroit, MI 48207 (between Sheds 2 and 3)

Get directions
Detroit Kitchen Connect
Do you have a food business you'd like to get off the ground? We want to help you get there! We offer commercial kitchen space, technical assistance and workshops through our partnership with FoodLab Detroit.
Get Connected
Donate & Become a Friend!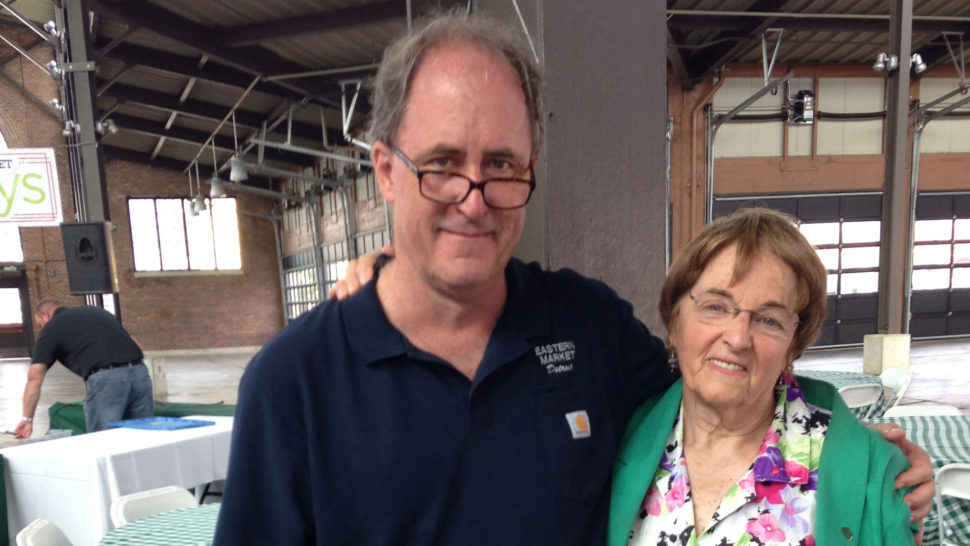 A donation of $25 or more makes you a Friend of Eastern Market . As a 501(c)(3) nonprofit, your donation is working everyday as we build upon 125 years of nourishing a healthier, wealthier, and happier Detroit. We invite you to join our Friends!

BECOME A FRIEND