Healthier, Wealthier, Happier Detroit
Experience one of the oldest and largest year-round markets in the United States. Our goal is to build on Eastern Market's rich history to make a healthier, wealthier and happier Detroit.
This holiday season, give the Gift of Friendship by joining the Friends of Eastern Market! Surprise your friends and treat yourself while contributing to your favorite nonprofit organization, Eastern Market Corporation. Your donation supports fresh food access, food entrepreneurship, and operations of the market.
Welcome Center Hours
Stop in to ask a question, get maps and recipes, or present your Bridge Card to receive tokens accepted at many vendors under the sheds.


Saturday 7am-4pm (year-round)
Tuesday 9am-3pm (June-Sept.)
Sunday 10am-4pm (June-Sept.)
District shops and restaurants are open after shed hours. Check our directory for specifics.

1445 Adelaide, Detroit, MI 48207 (between Sheds 2 and 3)

Get directions
Holiday Markets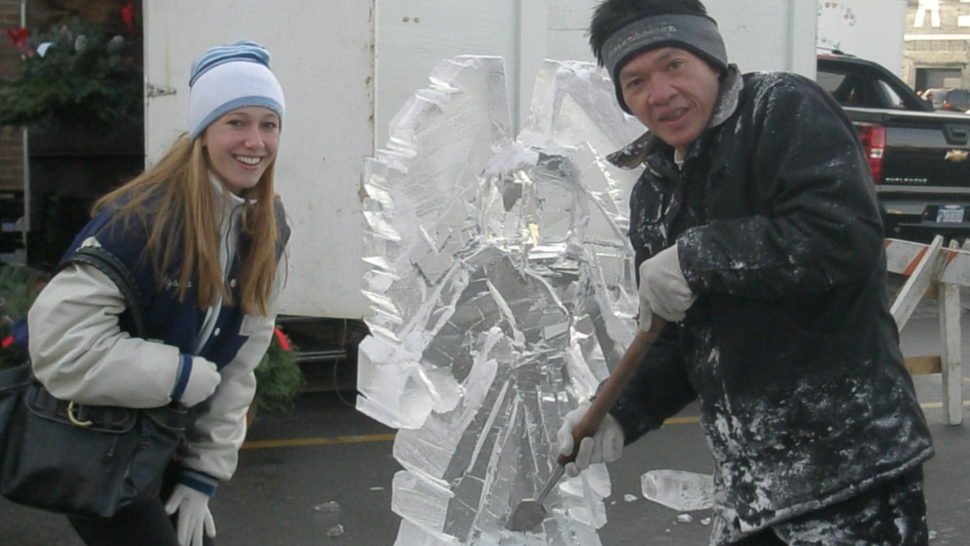 Our Tuesday holiday markets will feature foods your holiday meals and our Sunday holiday markets will feature trees, carolers, & a wonderful selection of locally sourced gifts.

Holiday Markets: Tues. 11/21 & 12/19,
Sunday 11/26, 12/3, 12/10, & 12/17
Santa will be at the market on Saturday, 12/9 & Sunday 12/10 - more info here!
Learn More
Tailgating at Eastern Market
Eastern Market is a lively, open-air gathering place for thousands of enthusiastic Lions fans. Our parking lots provide plenty of space to park and set up a party around your vehicle. Shuttles run continuously between Ford Field and Eastern Market or tailgaters can make the quick 10-minute walk across the bridge to the football stadium.
Defend the Den