Public Markets
You make our public market the most dynamic, diverse and convivial public market in the country. With new lighting, landscaping, building improvements and pedestrian walkways, we are always improving the visitor experience significantly – and we couldn't have done it without your support!
Food Access
Your donation makes a significant difference to those with limited access to fresh produce and enables our community to learn about nutrition through these sponsored programs:
Farm Stands
We operate 19 mobile pop-up Farm Stands each week from June through September; offering fresh fruits and vegetables at sites all around Metro Detroit.
Detroit Community Markets
We support the Detroit Community Markets, a network of neighborhood farmers' markets and alternative food distribution programs that work to improve healthy food access in the underserved areas in Detroit.
Eastern Market Community Kitchen
We work with our community partners on expanding programming offered at the Eastern Market Community Kitchen in Shed 5. Classes and demonstrations around healthy eating, nutrition, and food fun topics are being added regularly.
Red Truck Fresh Produce
We support Red Truck Fresh Produce grocery store, located in the popular Gratiot Central Market, offers fresh produce, healthy prepared foods, cooking demonstrations, and year-round healthy food incentives six days per week whie offering workforce training to long term unemployed Detroiters.
Double Up Food Bucks (and other alternative currencies)
We make Supplemental Nutrition Assistance Benefits (SNAP) easy to use at public and farmers markets. We also partner with local organizations to incentivize purchasing healthy foods for vulnerable households.
Detroit Kitchen Connect

Budding food entrepreneurs need love and funding. Happily, Detroit Kitchen Connect provides both in a supportive, interactive environment. Eastern Market Corporation and FoodLab-Detroit have joined forces to provide accessible, shared kitchens for small-scale food producers; training; and financial and technical assistance—to facilitate product quality and long-term success. Find out how Detroit Kitchen Connect can fuel your dreams.
Economic Development
Eastern Market is a leader in providing entrepreneurial programs in our community that nurture our community's soul and encourage the next generation of innovative food business leaders. Your support as a Friend of Eastern Market helps ensure that these programs continue to thrive!
"I left Detroit for seven years to attend college…when I returned, I was happy to see the market still growing and thriving. I found myself signing up to be a vendor for the Sunday Street Market… I absolutely love this place and want to see it continue to grow."
-Brittany McKinnon, Henry Ford Health System and Sunday Street Market Vendor, explaining why she became a Friend of Eastern Market.
Welcome Center Hours
Stop in to ask a question, get maps and recipes, or present your Bridge Card to receive tokens accepted at many vendors under the sheds.


Saturday 7am-4pm (year-round)
Tuesday 9am-3pm (June-Sept.)
Sunday 10am-4pm (June-Sept.)
District shops and restaurants are open after shed hours. Check our directory for specifics.

1445 Adelaide, Detroit, MI 48207 (between Sheds 2 and 3)

Get directions
Donate & Become a Friend!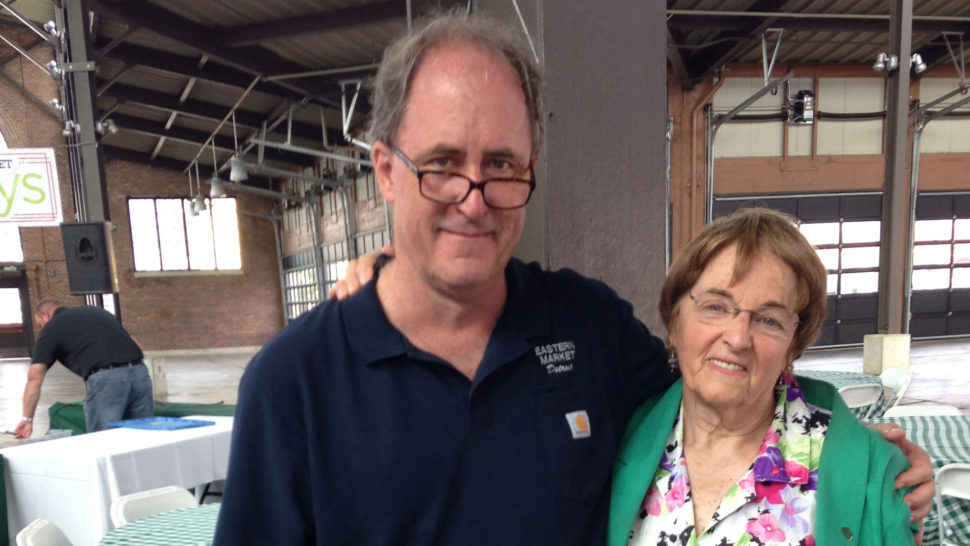 A donation of $25 or more makes you a Friend of Eastern Market . As a 501(c)(3) nonprofit, your donation is working everyday as we build upon 125 years of nourishing a healthier, wealthier, and happier Detroit. We invite you to join our Friends!

FIND OUT MORE
Want to be a volunteer?
We're a nonprofit company, so we rely on the generosity of a fantastic group of volunteers. But we always need more. Check our listings to find an event or activity that matches your interests.
Find out more