Nurturing a healthier Detroit
Whether you want to donate to the efforts of Eastern Market, find kitchen space for your brilliant business idea or drop off an old car battery, we've got a program to support you. These are just some of the programs we've initiated to reach out to those who can benefit most from Eastern Market's richest, most nourishing gifts.


Food Access
We run programs that improve the distribution of fresh fruits and vegetables, especially from our Wholesale Market, into neighborhoods in regions underserved by full line grocers.


Double Up Food Bucks and other alternative currencies
We're a national leader in making Supplemental Nutrition Assistance Benefits (SNAP) easy to use at public and farmers markets. We also works with partners to create incentives for vulnerable households to purchase healthy foods.


Cooking and Nutrition Literacy
We leverage our focus on food and our 2 million annual visitors to provide entertaining and interactive opportunities for everyone to learn more about food, cooking and nutrition.


Healthy DPS School Food initiatives
We partner with the Detroit Public Schools Office of Nutrition Services to improve school foods, source more locally grown crops and give students gardening and other experiential food education.


Link Detroit! Project
Roads, paths and bridges are critical connectors for Detroit residents and area businesses. Thanks to $24 million of funding from the Link Detroit! Project, vital infrastructure is receiving much-needed attention:
The Dequindre Cut bike and walking path is being extended through Eastern Market and into Midtown with streetscape improvements and greenway expansion.
Plans are under way to replace the deteriorating Adelaide and Division Street bridges just east of Eastern Market.
Join the Friends of Eastern Market
Ever wonder how Eastern Market turns out so many wholesome foods day after day? With the help of generous donations from people like you. Discover the rewards of becoming a Friend of Eastern Market.


Detroit Kitchen Connect
Budding food entrepreneurs need love and funding. Happily, Detroit Kitchen Connect provides both in a supportive, interactive environment. Eastern Market Corporation and FoodLab-Detroit have joined forces to provide accessible, shared kitchens for small-scale food producers; training; and financial and technical assistance—to facilitate product quality and long-term success. Find out how Detroit Kitchen Connect can fuel your dreams.
Want to be a Friend?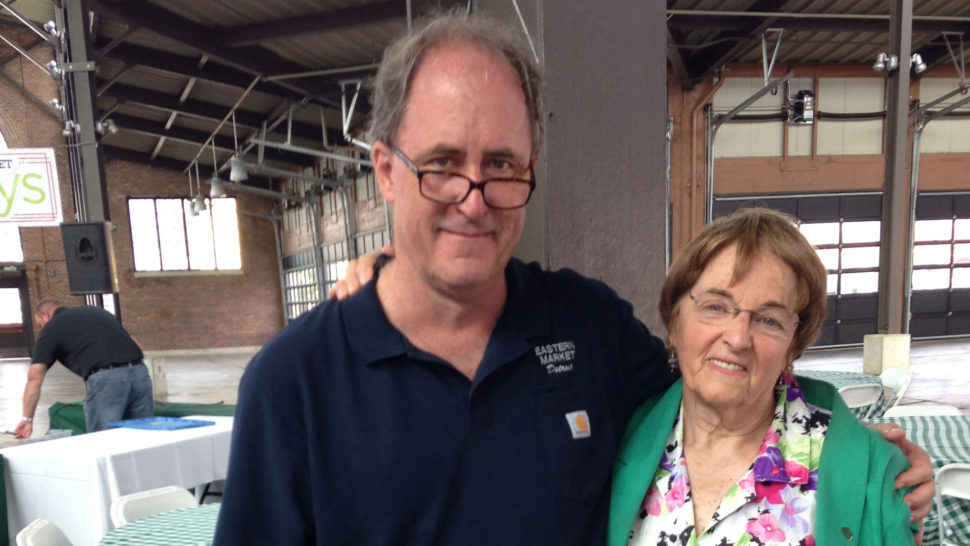 A donation of $25 or more makes you a Friend of Eastern Market. You'll be helping put healthy food on Detroit's tables, educating children about nutrition, helping local farmers, and keeping Eastern Market vibrant and safe. You're also invited to our Friends Welcome Breakfast. With friends like you, anything is possible.

FIND OUT MORE
Want to be a volunteer?
We're a nonprofit company, so we rely on the generosity of a fantastic group of volunteers. But we always need more. Check our listings to find an event or activity that matches your interests.
Find out more