We greatly appreciate your interest in becoming part of the area's most lively and diverse public market. When it comes to adding new vendors, specialty vendors and non-food vendors, we're interested. Find out more about our exciting range of market days and how to become a part of them.
Vendor Policies and Procedures
Getting the word out
We encourage our vendors to promote their businesses through flyers, posters and ads, as well as Facebook, Twitter and their own websites.
Starting the process
Please read the 2016-17 Vendor Policies and Procedures.

It will tell you all you need to know about becoming a vendor and help you determine if Eastern Market is a good fit for your business.

Fill out and print a hard copy of your application and submit to our main office.
We encourage you to include photos, copies of promotional materials and samples (where appropriate) to help us better understand your business.
Proof of general liability insurance is not required with your application.
Decide which market day(s) in which you're interested.
To decide which market day(s) you're interested in, visit A Taste of Our Markets. Attendance numbers vary:

Saturday Market: 45,000 during peak season (May–June)
Flower Day: 250,000
Tuesday Market: 3,000–4,500
Sunday Street Market: 5,000–7,000
Be patient.
Market space is in high demand. It may take awhile to review your application and decide if your products complement our market mix.
Wait for space.
If we don't have space, we'll keep your application on file for 12 months in case stalls become available.
We encourage you to reapply each winter to be considered for space that begins in April.
Thank you again for your interest. We look forward to reviewing your application.

If you have questions about becoming a vendor or need help submitting an application, feel free to contact us for support.
Welcome Center Hours
Stop in to ask a question, get maps and recipes, or present your Bridge Card to receive tokens accepted at many vendors under the sheds.


Saturday 7am-4pm (year-round)
Tuesday 9am-3pm (June-Sept.)
Sunday 10am-4pm (June-Sept.)
District shops and restaurants are open after shed hours. Check our directory for specifics.

1445 Adelaide, Detroit, MI 48207 (between Sheds 2 and 3)

Get directions
Want to be a volunteer?
We're a nonprofit company, so we rely on the generosity of a fantastic group of volunteers. But we always need more. Check our listings to find an event or activity that matches your interests.
Find out more
Donate & Become a Friend!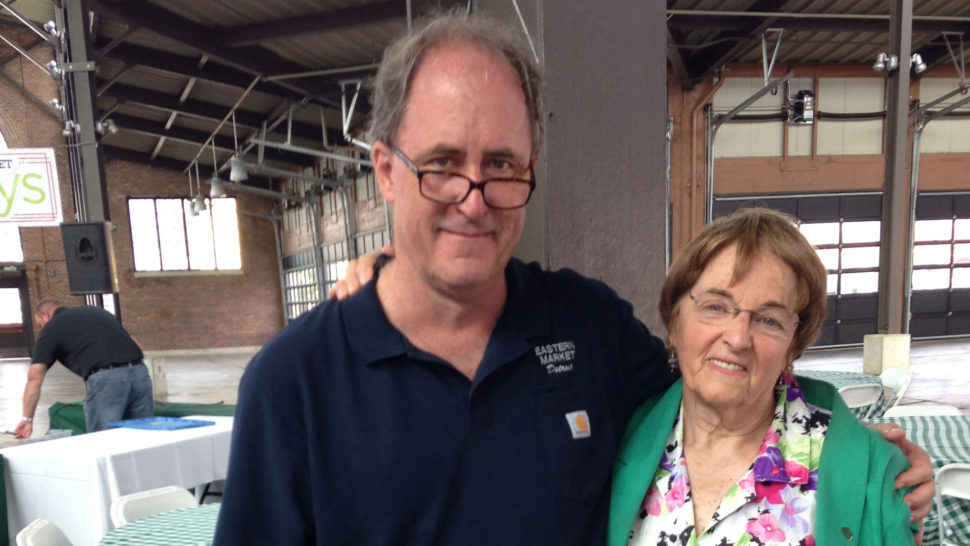 A donation of $25 or more makes you a Friend of Eastern Market . As a 501(c)(3) nonprofit, your donation is working everyday as we build upon 125 years of nourishing a healthier, wealthier, and happier Detroit. We invite you to join our Friends!

FIND OUT MORE