Preservation Detroit Eastern Market tours
Journey back to the earliest times of dirt paths and horse-drawn carriages, through an era when the Underground Railroad moved slaves toward freedom, to the days of rumrunners, graveyards, breweries and prisons—all in this historical walking tour of Eastern Market. The tour concludes with a glimpse of our future plans.
Feet on the Street tours
Put your feet on the street, and the rest will follow. Feet on the Street walking tours give you an insider's view of Eastern Market, how it works, where the interesting stories are hiding and the plans we have for the future. Along the way, vendors share samples of their tasty goods. See what tours they've cooked up for this season.
Urban Agriculture bike tours by Wheelhouse Detroit
Follow your food from farm to fork with Eastern Market partner Wheelhouse Detroit Bike Shop. This two-wheeled tour explores a local food system at work, engaging with farms and gardens and traveling the route the food takes to where it reaches your plate.
Custom tours
If you want to plan a custom tour for your school or organization, we'd be happy to create something for you.
Welcome Center Hours
Stop in to ask a question, get our newest maps and recipes, use our bathrooms, or present your Bridge Card to receive tokens accepted at many vendors under the sheds.
Every Saturday, year-round
7am – 4pm
Every Tuesday, June–end of October, plus Thanksgiving Week
9am – 3pm
Every Sunday, June–end of October, plus Thanksgiving Week
10am – 4pm
District shops and restaurants are open after shed hours. Check our directory for specifics.

1445 Adelaide, Detroit, MI 48207 (between Sheds 2 and 3)
Get directions
Want to be a Friend?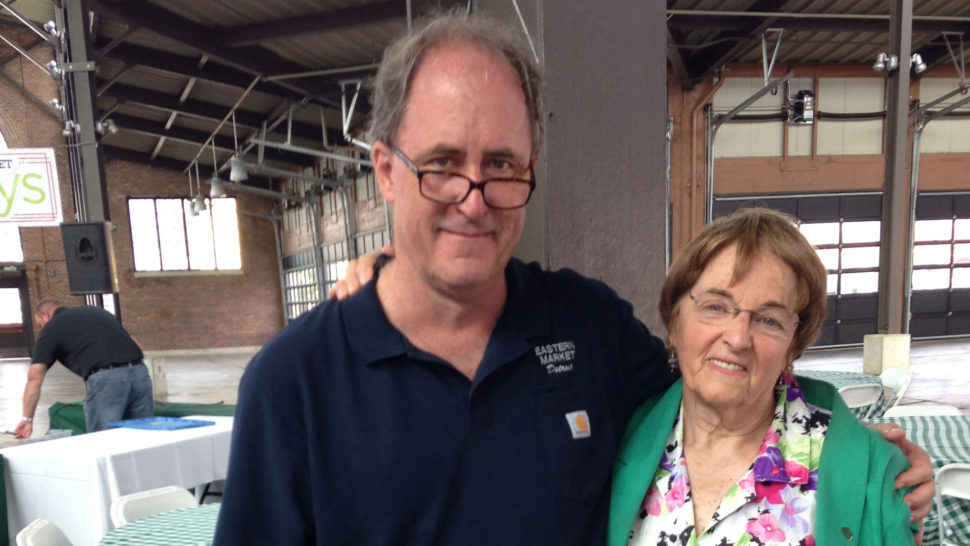 A donation of $25 or more makes you a Friend of Eastern Market. You'll be helping put healthy food on Detroit's tables, educating children about nutrition, helping local farmers, and keeping Eastern Market vibrant and safe. You're also invited to our Friends Welcome Breakfast. With friends like you, anything is possible.

FIND OUT MORE
Tailgating at Eastern Market
Defend the den! Join thousands of fans who gather in our parking lots for every Lions game. Come cook out, hang out and grab a shuttle to the game. A one-day parking pass is required.
FIND OUT MORE